Bringing Life From The Dead Sea
The Power of Magnesium
SUBSCRIBE TO OUR NEWSLETTER
Get our newsletter and learn about great deals!
TESTIMONIALS FROM OUR CUSTOMERS
Pamela Henrioud Deck
"Shoutout to a great product I recommend, Mg12 Magne Sport Oil. I met the nice owner Tom Strader at the NC Apple Festival and got to tell him personally how great it works for me. Chiropractor recommends it for my neck and shoulder issues and I use it on muscles after a workout."
Nancy McCarley
"So love these products. I have RA and am on medicine to stop progression but still have pain on occasion. Your products have so helped me with that. I use the oil and balm on my arms and shoulders. Also use the bath salts and just gives me an all over good feeling. I have recommended your company to all I know who suffer from aches and pains. Keep up the good work."
Jan Guthrie Lawson
"Love it! Use it (balm and oil) daily on my knee, and oil on the bottom of my feet."
Taylor Davis
"I have been using these products for a few weeks now and I would highly recommend them, they have helped me sleep at night, helped with my anxiety and also the lotion healed my tattoo very quickly. These are wonderful products and will continue using them!"
William Wolverton
"MG12 is an amazing product! I currently use the Magne Sport Balm for soreness before and after mountain bike rides and road cycling. It really helps with soreness in my joints and my muscles. If I am really sore after a race I soak in the MG12 bath salts for about 45 minutes and I always feel great afterwards!"
Paul Zimmerman
"Fantastic product. I'm a triathlete and started using their products several months ago. I use them before and after workouts and recovery is better and there is less soreness during the workout. I also recently pulled my psoas muscle and used MG 12 as a rehab aide. Really worked!"
Why Magnesium Oil is Important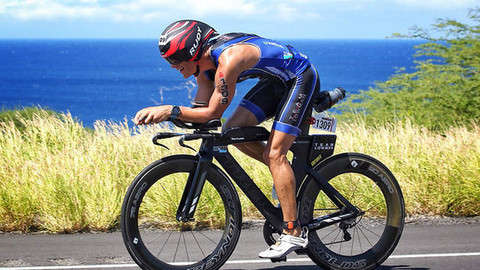 The Health Benefits of Transdermal Magnesium Oil
Magnesium is an important element found in the human body. Just as it makes minerals more usable, it also helps to move vital nutrients throughout your body. Magnesium has long been used in lower back pain relief products, endurance enhancements and knee replacement alternatives. Now you can use it for natural relief from a host of medical issues and to boost an already fit body. Without sufficient magnesium, your bones can break, your growth may be stunted and your body can lose its strength. This vital element is involved directly in more than 300 chemical reactions in the human body.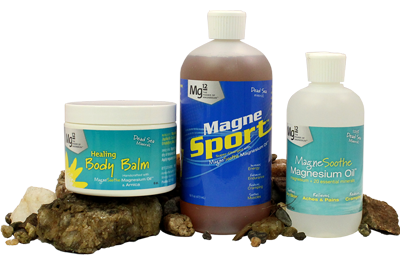 The most beneficial way to assimilate magnesium into the body is through transdermal application of Magnesium Chloride. The fastest way to increase one's cellular levels is by transdermal application. The skin is the largest, and one of the most versatile organs in (or "on") the body. It is a multi-layered membrane of varying permeability, designed to absorb certain nutrients. The skin is being used more and more, as a means of delivering substances into the body. Magnesium chloride from natural sea sources is readily absorbed into the body through the skin. There are no known side effects in transdermal applications of magnesium "oil" outside of minor irritation when applied to open sores, or sensitive skin. Our Magnesium Chloride Oil is in an ionic form for quick absorption through transdermal (topical) application.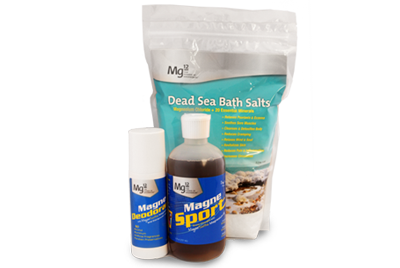 Dead Sea salt products produced by Mg12 provide a host of healing properties. The health benefits of magnesium are well documented. Now, a trustworthy source, Mg12, makes it available to you direct from the Dead Sea. Consider using pure magnesium oil and bath salts to:
• Slow the aging of skin
• Combat daily stress
• Reduce fluid retention
• Increase circulation
• Strengthen nails and bones
• Ease muscle stiffness
• Relax muscles
• Boost immune system
• Improve the quality of sleep
• Enhance brain functions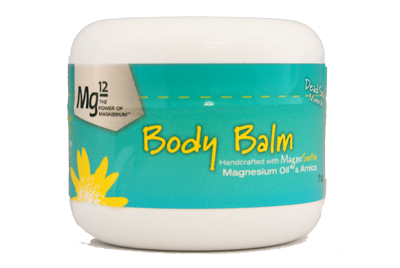 The Purest Magnesium Oil on the Market
We produce the purest and most effective Magnesium oil on the market. The most important aspect is the source of our magnesium chloride. There are numerous salt water sources available for the magnesium chloride needed to manufacture magnesium oil, but very few are considered to be as clean and effective. Only two sources have been found to be virtually free of both; the Dead Sea and deep underground basins. We have chosen the Dead Sea as the source of our magnesium chloride because along with its unsurpassed purity, it also contains a unique combination of 20+ macro and micro minerals that have been known for providing health benefits for thousands of years.
MagneSoothe Magnesium Oil
MagneSoothe Magnesium Oil™ is pure magnesium oil created from Dead Sea Salts imported from Israel. The water of the Dead Sea contains a unique blend of minerals which are 40 times richer in magnesium chloride than any other body of water in the world. All Dead Sea salt products produced by Mg12 are highly concentrated for peak effectiveness. You will notice the difference immediately.
Mg12 mineral supplements are 100 percent
pure magnesium
, plus 20 essential mineral salts straight from the Dead Sea, the most ancient health retreat on Earth. Our Dead Sea Magnesium products are formulated and distributed from Tryon, North Carolina. We also produce other magnesium oil based products such as shampoo, soap, deodorant, and body balm for transdermal magnesium therapy.
Features include:
• Formulated in the USA
• 100% natural
• No additives
• No synthetics
• Vegan friendly
• Never tested on animals
• Gluten free, non-GMO
• From an earth-conscious company